Simple, Transparent Pricing
As low as 1% per month. No set-up fees. No termination fees. No hidden fees.
OAREX Pricing Programs
Based on the total amount of invoices outstanding at any time, we will price the basket as you see below. We do not charge any penalties if you don't meet a minimum balance.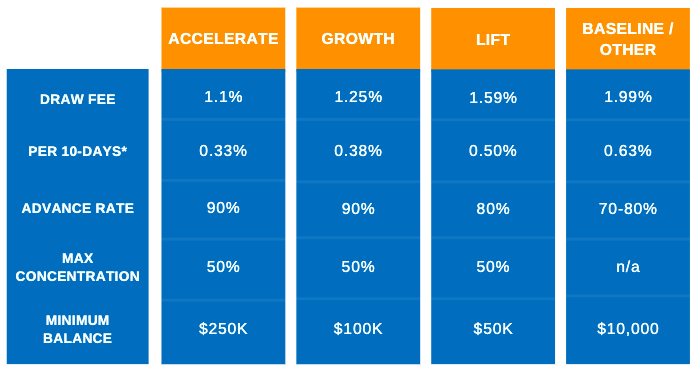 For IO financing, we charge as low as 1.49% to sell the IO, and then 0.50% per 10 days, beginning day 31, until paid.
Second to None.
When it comes to digital media financing, we're second to none.