On-Demand Capital for the Digital Ad Economy



Digital ads get served in milliseconds, but it takes 1-3 months to get paid.
We don't believe
it should.

For digital media buyers and sellers.

No matter where you're at on the supply chain, no matter how big or small, we have the solution for you.

For publishers monetizing with affiliate, programmatic or search. Sorry, no eCommerce!
For app developers monetizing with download, in-app or programmatic ad revenue.
For publisher networks, ad networks, exchanges, supply side, and demand side platforms.
For media buyers placing ads across OTT/CTV, mobile, and digital-out-of-home channels.
For ad agencies of record and their vendors, to jump start deliverables under MSA and IO campaigns.
For creators and influencers earning sponsorship, programmatic or affiliate revenue.
Digital advertising is capital intensive. But why should it be?

Delayed pay terms means you need way more capital on hand to scale. Without liquidity when you need it, you'll miss out on hot acquisition campaigns, or not be able to take on new demand. And that means missed opportunity.
We're changing that.
Access liquidity from the world's leading platforms.

We've integrated with ad tech platforms to get you upfront, non-dilutive capital. Funding is totally backed by future cash flow receipts from your partners. Simply link your account to verify your revenue, and get up to 95% paid daily, week, or on-demand.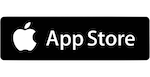 +100 other digital advertising platforms and agencies
Dynamic, Non-Dilutive Capital, On-Demand

Founder friendly funding without all the red tape, handcuffs, and delays associated with traditional capital.
Flat Rate Transparent Fees
Access liquidity for as little as 0.033% daily revenue share.
On-boarding takes 1-3 days, with same day funding after that.
Deploy funds into acquisition channels to exploit return.
Choose when and how much money you want. Your call.
Once you're signed-up, you can access the funds same day.
It's your business, so use the funds however you want.
You never have to worry about getting paid, ever again.
We take equity (and collateral) in invoice related items only.
We'll take the risk that your customers don't pay.
We don't believe in set-up fees, personal guarantees, credit checks, commitments, termination fees, or penalties.
An easy process to access instant liquidity.

Our KYC and underwriting is done via our portal. Work at your own pace. Fund on your command.
1. Open an Account
Open an account in 30 seconds or less. We do not run credit. At a minimum, you need a US-based business and checking account.
2. Complete App & KYC
Via our portal you can apply, upload docs, authorize a background check, link bank accounts, revenue portals, and sign contracts.
3. Verify Media Revenue
Once you link your revenue portals, we'll verify earnings automatically. If you don't have a portal, no problem. We have other ways to verify revenue.
4. Request Liquidity
Our ops team will work with you to figure out the timing and size of first funding. After that, it's on your demand. Simply request how much you want.
5. Same Day Funding
Once you're on the platform, funding happens same day. There is no delay in receiving a wire, so long as revenue portals remain linked to OAREX.
6. Get 80-95%* Liquidation
Get up to 95% of the pending cash flows from media partners, through a Purchase agreement, from a list of 500+ approved partners (not all are integrated).
7. Revenue Receipts
We collect the receipts from digital ad partners. OAREX takes the full credit and platform risk that your partners don't pay. You remain liable for advertiser dispute risk.
8. Get Your Earn Out
After OAREX collects revenues, we'll square up and send the remaining 5-20% we didn't liquidate, minus our fees. This is the remaining part of the purchase price we didn't send you.
9. Scale With Ease
Once you're set-up, you can tap into liquidity anytime, to exploit hot acquisition campaigns, lure a major publisher with early pay terms, or take on a new IO.
"It takes money to make money" has never been so true in digital advertising. With OAREX, you will be able to grow while you protect hard earned cash on hand. Our instant liquidity product prevents you from having to part ways with your own capital.
If you have existing financing in place, that's not a deal killer for us. But the process will be unique and take longer to close.
What people say about us.
We like to think we're an easy partner to work with to help you scale fast. We're a communicative organization that operates with a sense of urgency on behalf of our clients. A sense of urgency is our ante to play.
Sports On Tap, a digital publisher monetizing by selling ad space, signed-up with OAREX to scale growth. Access to on-demand liquidity has been a game changer, allowing the team to solve for cash flow issues, and take their business to the next level.
VideoBridge, a CTV ops and ad serving business, partnered with OAREX for revenue facilitation and financial bridging. Liquidity has allowed the the company to take on new demand partners, without depleting existing cash on hand.
JamLoop, a demand-side platform for OTT/CTV digital ad serving, was able to access instant liquidity against agency receivables and scale digital ad revenue 7X in Q4.
Buying or selling digital ad inventory? Let's join forces.

Fill out the form below to see if you qualify for on-demand funding. We'll contact you within one day.