It was a rocky finish to the first half of this year, but the H1 2023 Top Payors prevailed despite more defaults in AdTech. Unfortunately, that wasn't the case for all demand partners. Publishers across the programmatic supply chain are seeing sequential liability offsets relating to MediaMath's recent bankruptcy on June 30th, which sent shockwaves through the industry. Left in the wake were 300+ employees and liabilities ranging from $100M to $500M that were owed to more than 200 companies, including industry giants such as Google, Magnite, OpenX, PubMatic, and Xandr.
While OAREX has not directly purchased a MediaMath invoice since late 2020, due to credit indicators deteriorating at that time, MediaMath still played a major role in the bidstream for many of our clients demand stacks. So far, we have seen offsets upwards of 18% on some clients' invoices and expect to see many more chargebacks as the impact slowly flows through the supply chain.
Furthermore, programmatic payment performance continued to worsen in H1 2023 (note that this declining pay performance does not reflect the impact of MediaMath's bankruptcy because those offsets began in H2 2023). With more demand partners paying late and growing uncertainty in AdTech, credit management has never been more important. Diversifying your demand stack and scaling with partners who have a reliable track record can help provide peace of mind during turbulent times. Therefore, we are pleased to recognize the 24 companies who received OAREX's H1 2023 Top Payors award, the most recipients ever in one half year period.

Download Your Free H1 2023 Top Payors Report Here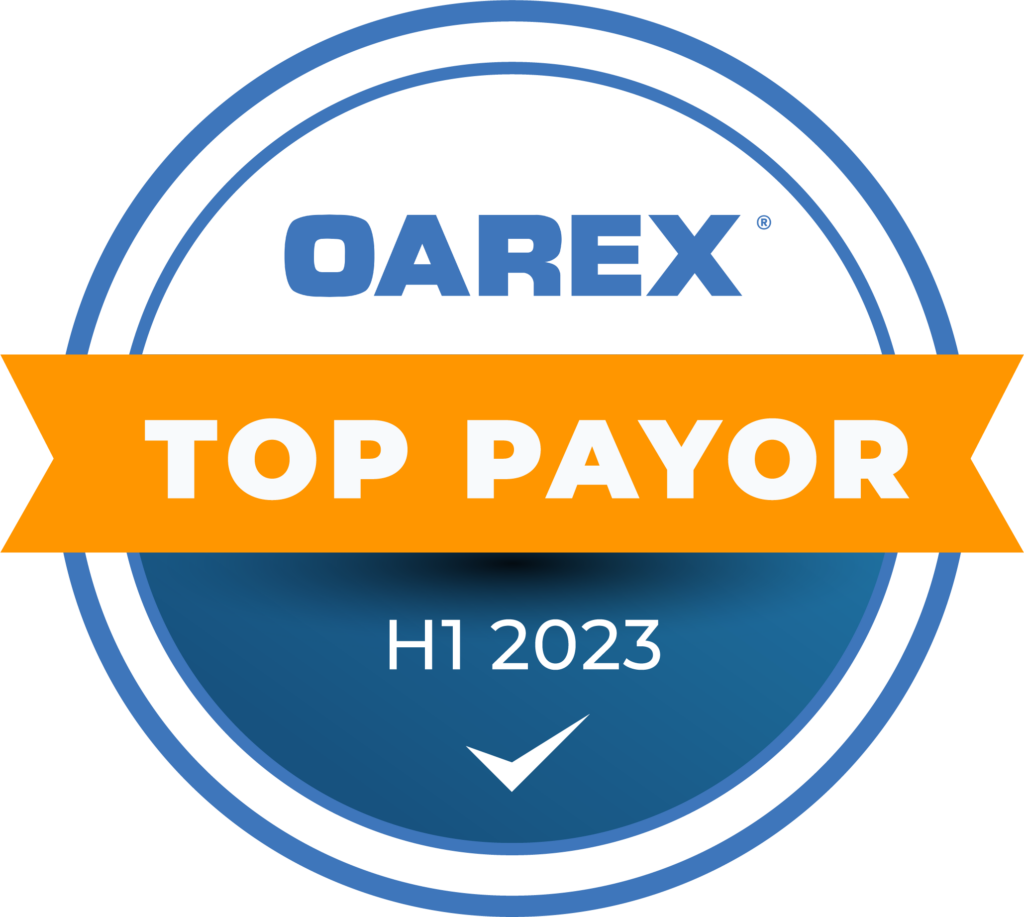 What are the Top Payor Awards
The OAREX Top Payor awards recognizes programmatic demand partners who consistently pay their supply partners on-time. Top Payors are announced on a bi-annual basis and must meet the following criteria:
The payor must be a programmatic partner.
OAREX must have processed at least 6 payments from the payor during the period being evaluated.
All payments in the period must be within 3 days of the due date except one payment may be late (a mulligan), but by no more than a week.
Introducing the H1 2023 Top Payors
Below are the H1 2023 Top Payors in AdTech. We are proud to announce that these 24 programmatic demand partners are dependable and have a consistent track record of paying on-time.
We hope you find this information helpful when choosing a demand partner. If you would like to learn more about our data and credit insights, or how OAREX can help your business, please reach out to our team. To learn more about the H1 2023 Top Payors, download a copy of our free report here.