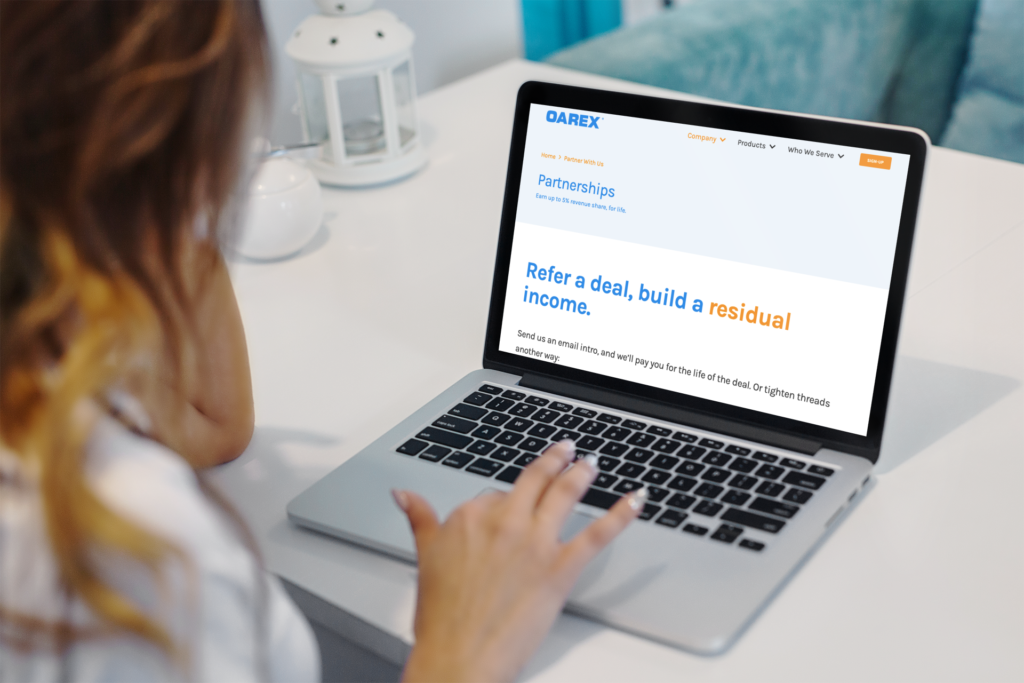 This month, OAREX surpassed the $200,000 mark in total commissions paid to partners. Since late 2017, we've signed 40+ partners across digital media. OAREX partners get paid a percentage of our total fees, for life. They mostly include adops specialists, ad exchanges, affiliate networks and agencies. Each one has a vested interest in introducing their supply side partners or clients to us.
OAREX Partners Leverage Relationships
OAREX is deeply in tune with the digital ecosystem and help online businesses scale rapidly while greatly reducing risk.

Trustpilot review
Adops specialists try to maximize value for publishers by offering an array of publisher-first services. Our solutions fits right into that toolbox of offerings.
Ad exchanges and affiliate networks benefit if their publishers have more capital. The more funds they have on hand, the more traffic they can drive. The more traffic they drive, the more the intermediary partner will earn.
Ad agencies – as "agents" – hire out many vendors to do the job. They often pay those vendors on net terms, like 30, 60, or 90 days. The wait could impair a vendors ability to scale or even complete the job on behalf of the agency.
Others who operate in digital media refer business to us, and monetize their rolodex in the process.
Types of Partnerships
OAREX offers three partnership programs for anyone in digital media.
Referral Program – this program is the most popular. All we require is an email introduction to the customer. Partners also have an option to receive a co-branded landing page.
Platform Partnership – this program includes a "get paid now" button in the billing section of media platforms.
Credit Data API – programmatic platforms can pull in our credit data on over 500 companies into their portal, and report our "Index Score" for each one. Up to 1,000 calls per day, absolutely free.
Are you ready to tighten some threads and get started with a partnership? Apply here.