Digital media payments began improving in Q2 of 2020. We speculated that the following factors, as a response to the COVID pandemic, were the primary contributors.
The sudden influx of liquidity to help stabilize the economy. More cash = ability to pay invoices sooner = better pay performance.
Demand partners who extended pay terms to help avoid major cash gaps among the economic uncertainty. Pay performance benefits are two-fold here because demand partners improved their cash-on-hand while also pushing out pay terms to be more representative of empirical pay history.
Since then, pay performance has continually improved with each new pay study. H2 of 2021 is no different. Across the board, our metrics are pointing towards clear skies. However, as we know all too well, digital media is volatile.
So begs the question, how long will that trend continue?
One indicator, the percentage of payments more than 15 days late, suggests a potential shift towards later payments may be looming. While payments less than 15 days late are fairly common in digital media, payments more than 15 days late can serve as a barometer for the industry as a whole.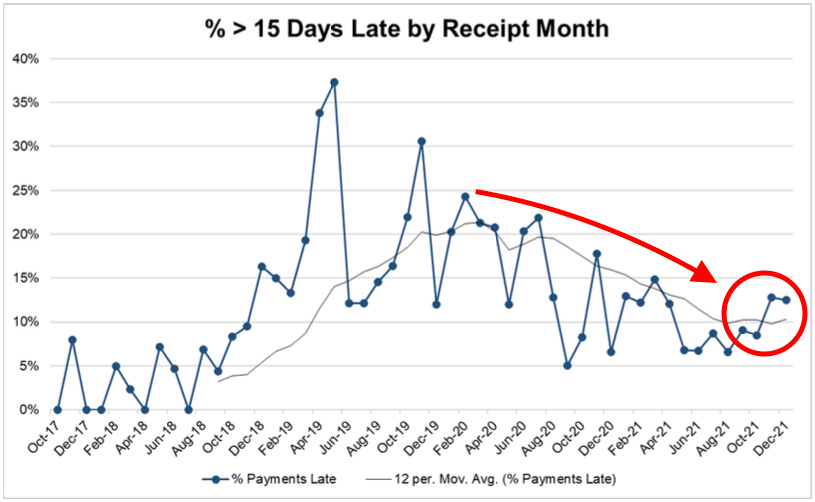 Payments more than 15 days late during H2 2021 remained largely unchanged when compared to H1. However, the chart above highlights a potential breakout forming above the moving average, the first time since 2020.
Is this the start of a shift back towards late payments or will we continue seeing goldilocks data?
Want to see more? Get the full report here.