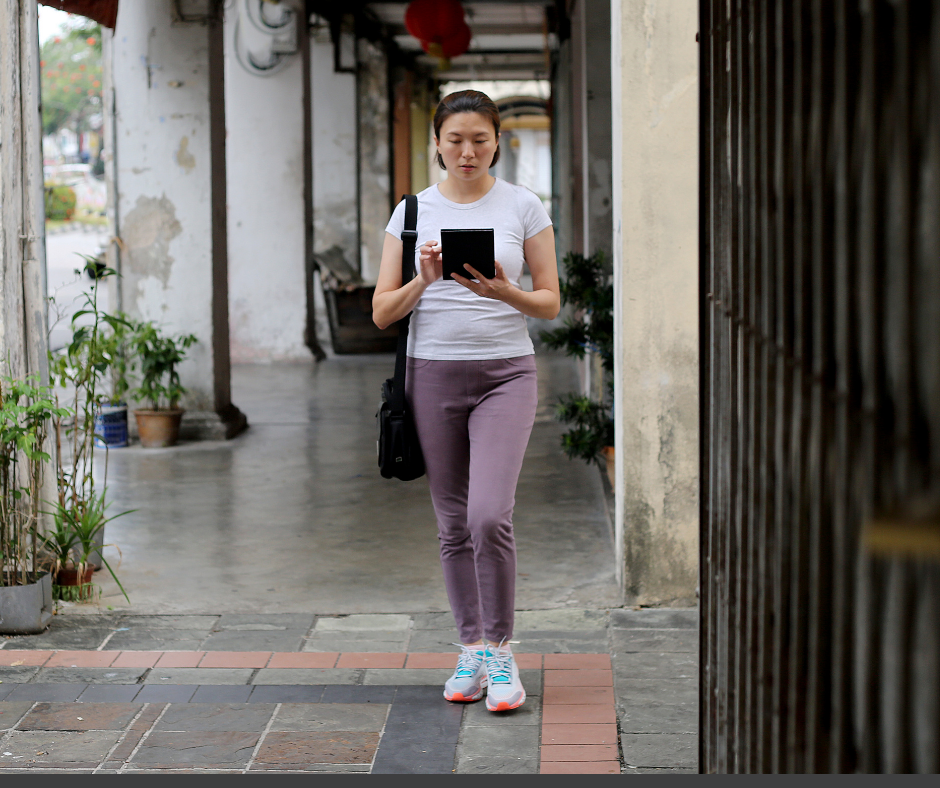 Content consumption changed during the COVID-19 pandemic. Did you know that around 87% of U.S. consumers say they consumed more content during this time according to a recent Global Web Index report?
Streaming TV viewing accounts for a considerable chunk of that content consumption. Even better, it looks like streaming viewership has not changed, despite cities easing restrictions and opening up. If anything, the rate of online content consumption through television continues to rise.
This is good news for both streaming service providers and online advertisers. American families now enjoy greater flexibility when it comes to home entertainment. Replacing old models with more advanced TVs (ATV) has made this possible.
Families don't only have access to several channels through their cable service. They can also view online content directly from the Internet through their TVs, thanks to OTT and CTV media. If you want to make the most out of this "new normal" as a streaming service, you need to leverage the three most essential aspects: analytics, bandwidth, and compression.
Analytics: Predicting the Future of ATV with Concrete Data
OTT content delivered on connected TVs has changed the landscape of consuming entertainment. Subscribers can now stream online videos and watch them through their TVs.
TVs stream these videos through a content delivery network (CDN), which the CDN then captures logs for each video segment. This data contains information about the end-users' viewing activity.
The CDN analyzes the data it collects to give content providers information. This information is then used to create a targeted advertising strategy. It also provides content providers with information related to the network's status. You can expect to learn:
Pattern anomalies
Areas generating bottlenecks and errors
Device type
End-user geographical location
Traffic type
ABR format
More advanced CDNs use other methods to produce more accurate aggregated data analysis.
To do this, they use artificial intelligence (AI) and machine learning (ML) technology. AI can help augment the delivery of targeted ads to subscribers. ML, on the other hand, can do the following:
Forecast future campaign costs
Create smart reports
Perform powerful analytics
There was a time when television was the most effective channel for reaching out to a broad audience. It all changed when viewing became fragmented across various devices. The most used devices now are those with online streaming capability. But the trend is changing again as advanced TVs land in the market.
According to the Cisco Visual Networking Index, over 80 percent of all video traffic will come from IP video traffic. From here, TV advertisers will collect aggregate viewer data.
Bandwidth: Finding the Perfect Scale
There's one important thing the COVID-19 pandemic has taught everyone. It's that the future of internet connectivity is more unpredictable than anticipated. When the pandemic occurred, the viewing rate skyrocketed almost overnight. This seemed like a good thing for the online streaming industry. But in reality, it spawned several problems. One of the more serious ones is bandwidth scaling limitations.
Bandwidth scaling is an emerging technology. It's the process of increasing and decreasing bandwidth allocations according to network traffic. All involved parties need to figure out bandwidth scaling. They include TV streaming service providers, online advertisers, publishers, and content providers. These parties need to consider the following factors if they want to maximize the current viewing spike:
Efficient bandwidth scaling method
Proactively scaling bandwidth by identifying factors that lead to increased use
Integrating artificial intelligence and machine learning
Dealing with complicated video apps
If you are going to customize your content delivery, scale available bandwidth properly. You must base the customization on your customers' individual viewing requirements.
Apart from the bandwidth, you need to do something about your bitrate as well. Bitrate is the amount of data transferred from Point A to Point B per given time. These two content delivery features play a major role in your customer's QoE.
Netflix is a streaming service provider that scales its bandwidth and bitrate by testing different combinations. They do this to ensure that all their subscribers worldwide enjoy quality access.
During the pandemic, it reduced network traffic in Canada and Europe by 25 percent. This lowered picture quality but kept accessibility and speed the same.
Automation with the help of cutting-edge tools also increased their bandwidth scaling efficiency.
Tools like AI and ML helped Netflix and other subscriber-based streaming service providers. It is important to note that each subscriber has a unique set of viewing needs. AI and ML allowed Netflix to provide each subscriber with the right access and video quality. They also used traffic in each subscriber's location for scaling efficiency.
Compression: The Right Size to a Better QoE
Sometimes, it's too hard to send a video over the Internet because the video is not compressed.
A substantial codec is necessary to remove redundant and non-functional data. This process, called video compression, is one way to reduce the size of a video and make it easy to stream.
There are three tools that you can use to upgrade video compression:
Artificial Intelligence (AI) and Machine Learning (ML)
With the latest video specifications, video compression becomes simpler and more efficient. AI and ML technology can make things more efficient. These find the right combination of bandwidth, bitrate, and encoder complexity configuration. Here's what AI and ML can do:
Automate video compression and codec creation
Optimize video processing and delivery time
Compress frames individually, prioritizing frames that matter most to viewers
Enhance adaptive bitrate encoding
Create and utilize more efficient codecs
Perform ML algorithms in GPUs
Content-Aware Encoding
To further automate and speed up video compression, consider using content-aware encoding (CAE). This tool allows you to reduce the playback bandwidth while preserving viewing quality.
End-users don't need to manually adjust the video's resolution and bitrate. They often do this to achieve the right size and make it easier to stream. Instead, this tool will do it for them. This way, subscribers can use a format that neither buffers nor turns fuzzy.
CAE has allowed streaming service providers to expand their coverage. They can now stream to more viewers without encountering complaints. Fuzzy videos or buffering videos will not be a problem anymore. Providers can partner with experts specializing in codecs, CAE, and other streaming technologies. This will ensure that the viewers get an improved QoE.
Content Delivery Networks
Establishing content delivery networks (CDNs) can be beneficial. It will allow you to expand and add more geographies to your service area. CDN is a network of proxy servers and data centers distributed across your service areas. A CDN ensures that each of your clients will have the same quality of experience (QoE). CDN works by doing the following:
Allowing the service provider to identify pattern anomalies
Isolate areas generating errors or congestion
Resolve network problems in an efficient manner
Conclusion
There are still many challenges for streaming TV. Not only is it new, but technologies for meeting the high streaming demands aren't up to par. Still, by combining analytics, bandwidth, and compression, streaming network providers can surely provide a better quality of experience (QoE) for their consumers.