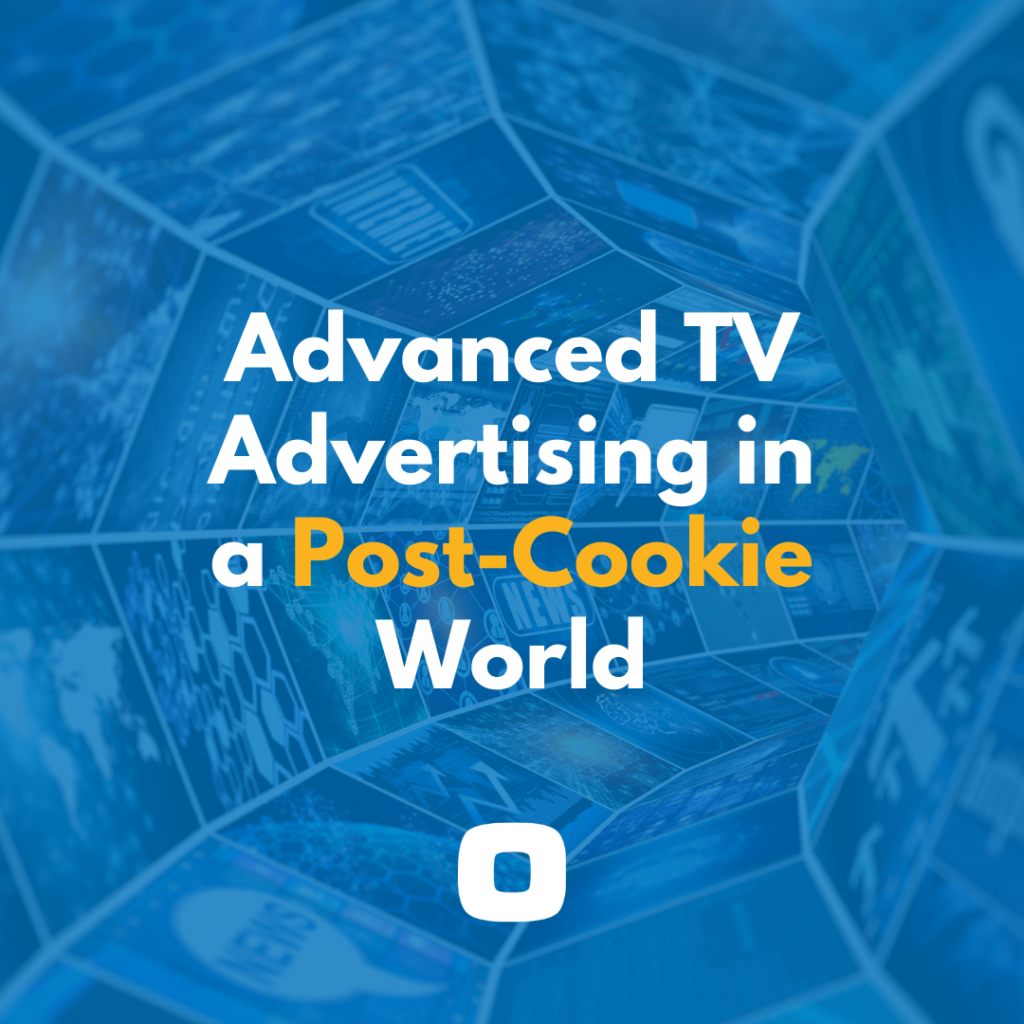 Online advertisers have relied on third-party cookies for over 30 years now. They use cookies to gain insights into their audience, to help them refine their targeting. This once irreplaceable technology is the lifeblood of internet marketing, and for good reason. But not for long, as the advanced TV advertising world shifts to a cookie-free world.
What Are Cookies?
Cookies are pieces of data that web browsers use to track your browsing activity. They can also remember specific information end-users enter into online forms, like:
User name
Address
Credit card details
Online marketers create and run targeted ads based on the following information:
Geographic and demographic information
Knowing what visitors are looking for based on past history
What websites they explore
What forms they fill out
Until the beginning of 2020, cookies were an indispensable website component. Today, many groups want web browsers to follow data privacy and data protection regulations. This is why this January, Google announced that they were phasing out support for Chrome third-party cookies within two years. That caused an uproar in the industry.
Groups calling to enhance privacy online has led to new regulations like the California Consumer Privacy Act and the General Data Protection Regulation. These seal the fate of third-party cookies in some parts of the world. But, Google has made it clear that ending Chrome's support for third-party cookies is not the end of tracking altogether. There are alternatives available, and they provide online advertisers with enough monitoring capabilities.
Alternative User Tracking Technologies
While you won't see cookies banned completely, the trend is heading toward cookie-free user tracking. This impacts small websites with little first-party cookies reserve. Here are some of the alternatives that you can consider:
Privacy Sandbox
This increases data and privacy protection and allows websites to track user information. Instead of using cookies, which collects specific private data, Privacy Sandbox collects total data through application programming interfaces (API).
Unified Publisher Network
Another viable option is creating networks of first-party cookies. Your website stores these first-party cookies and don't share them with third-party websites. This way, only you can have the visitor's information. Along with other website owners, you can create a unified publisher network. Here, you can identify a relevant audience using first-party cookies.
Standardized User Token
The Interactive Advertising Bureau (IAB) recommends a cookie-free method for identifying and tracking. This uses a standardized user token with the user's privacy settings and preferences which is broadcasted to all companies. User privacy is still protected because information will not be published and updated without the user's consent.
What the Future Holds for Advanced TV Advertising
Many websites are starting to experience the impact of a third-party cookie ban. This has had little effect on tech giants like Google, Facebook, and Amazon, which have their "walled gardens" or closed ecosystems. Keep in mind that these companies keep their technology, information, and user data to themselves with no intention of sharing . Instead, websites and marketers can opt to do the following moving forward:
Identifier for Advertising (IFA) Adoption
IFA, also known as IDs, offers limited ad tracking for advertisers. The IFA must be completely disconnected from a device, browser or IP. It allows advertisers to track user data and create customized ads without using third-party cookies, although the targeting is limited. However it is useful for advertisers and publishers currently using connected TV advertising.
Adaptation Necessary for Advanced TV Advertising
While this may become more challenging many online advertisers, it may also have some form of a spillover effect. For instance, the ban forces online publishers and advertisers to find an efficient way to adapt to the abrupt system changes. Collaboration is ideal because it will allow more cookie-dependent advertisers to survive. It also promotes supply chain transparency.
Build Your Own Walled Garden
Many publishers are considering building their own walled gardens. Unfortunately, this may be too late. User data comes from third-party cookies, many of which are no longer available. Right now, publishers must rely on first-party cookies.
Contextual Advanced TV Advertising
Why not leverage the content where our ad is being shown, instead of using third-party cookies, to find out the easiest way to reach out to your target audience? Contextual advertising is useful in creating targeted ads without invading their privacy. Plus, it's super relevant. It always has been on the web, so why not for advanced tv ads?
The Rise of CTV & OTT
Google says that it's still possible to track user activity using first-party cookies. Keep in mind though that Google has enough first-party cookies for their own tracking needs. But what about websites with first-party cookies that don't collect enough data to sustain their advertising activity?
Now, this is where advanced TV advertising (ATV) across CTV and OTT channels becomes useful. ATV advertising targets consumers through their television, not through their computers using IFA. It involves showing advertising content not delivered through broadcast, linear satellite, or cable. IFA allows the monitoring of user activity and behavior through a wide range of platforms such as:
Smart TVs
Connected devices
OTT platforms
This makes ATV advertising an efficient alternative, especially if you can figure out what side to serve ads on. ATV advertising allows you to show unique, targeted ads to each CTV or OTT platform user. Here, you don't broadcast the same ads across a community of users. But, to achieve this, you need to use IFA. It's important to note that IFA is not a type of third-party cookie. It functions the same way as a cookie, but tied to a device rather than a browser.
Here, when running ads, you store an identifier on the advanced TV, which then collects total user data. This means you have no access to identifiable data, which is the main issue with third-party cookies. As a result, you deliver ads without invading privacy.
Currently, statistics show that there are now around 190 million connected TV users in the United States. With third-party cookies almost phased out, here are some compelling reasons to use advanced TV advertising.
With IFA-supported ATV advertising, you can enjoy the following benefits:
Better fraud detection and protection
Sequential advertising and retargeting
Ability to cap frequency
Up-to-date data reporting and audience measurement
Higher targeting accuracy
More organized advertising
Moving Forward with Alternative Options
Right now, ATV targeting is starting to shape the internet marketing landscape. It has a long way to go and plenty of room for improvement. Soon, innovations may lead to the integration of artificial intelligence. AI can boost the delivery of relevant ads and further increase targeting accuracy.
Machine learning may have a role in ATV targeting's development as well. This technology provides you with insights into your marketing spend and performance. For instance, ATV can do the following:
Forecast future campaign costs
Create smart reports for media buyers
Perform other forms of analytics
It's no wonder that ATV targeting has a bright future in the post-cookies era.
There's no denying these rapid changes has rattled the ad tech industry. But there's no other way to face the problem except to evolve. We are in the phase where all we can do is use the available alternatives. Soon, we will learn to innovate the same way we have done so countless times in the past. Now that we know the potential in ATV advertising, we should maximize it.