In analyzing the data for our quarterly Digital Media Payments Study, we noticed that the emergency SBA loans had a very positive impact on payments. Historically we track early payments, late payments and by how many days early or late. One metric we focus intently on is the percentage of payments more than 15-days late. Here are some positive highlights of the impact SBA loans had on digital media payments. The question remains however, will these early payments turn into a trend, or reverse back to prior findings? Time will tell.
SBA Loans Increased Early Payments
Overall, the emergency SBA loans increased the number of payments that came in early for OAREX by a significant amount. Here is a chart: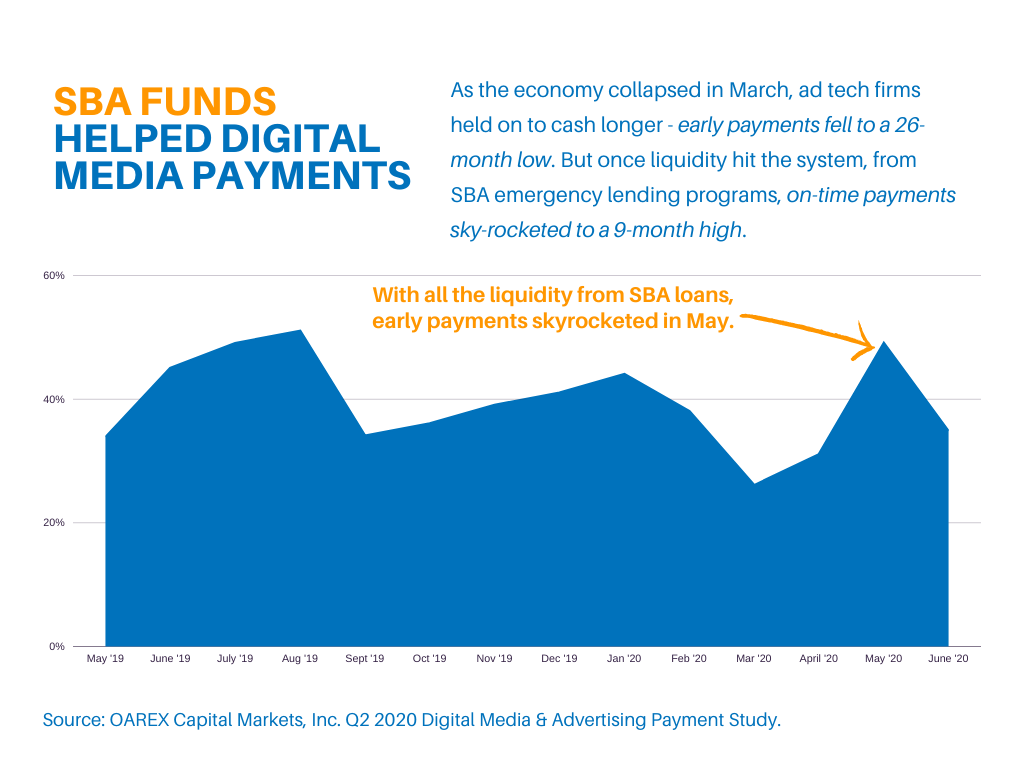 Emergency Loans Decreased Extremely Late Payments
Once liquidity hit the system, the percentage of payments more than 15-days late fell to an 18-month low. Overall, these payments fell 23% versus Q1, 2020.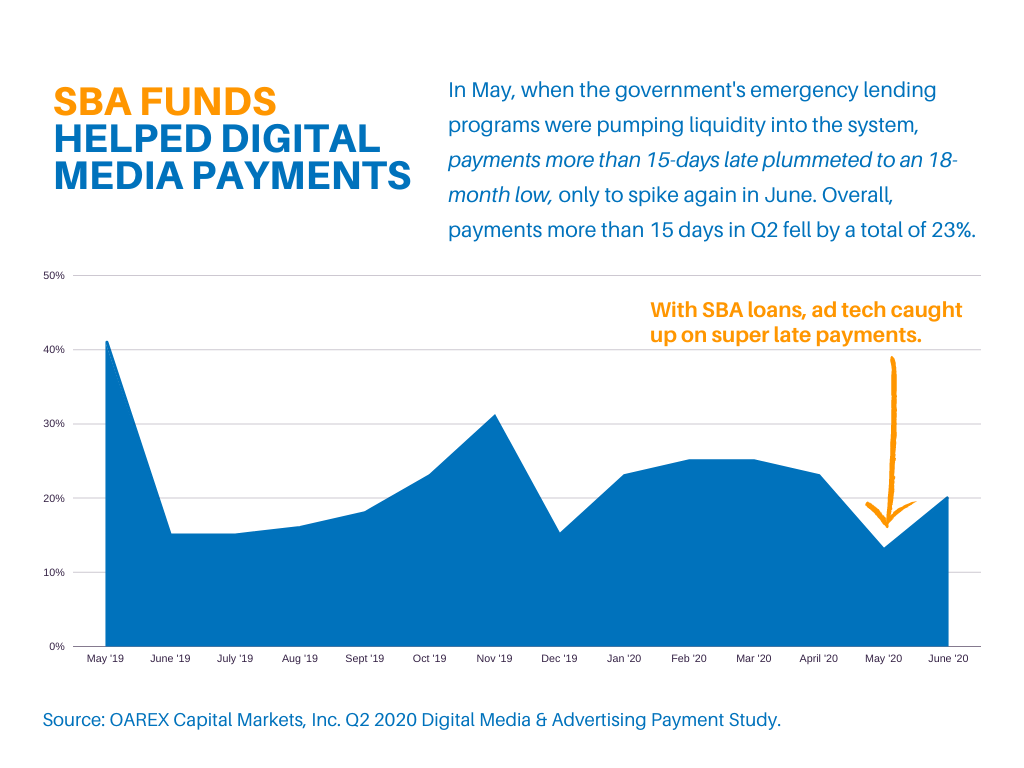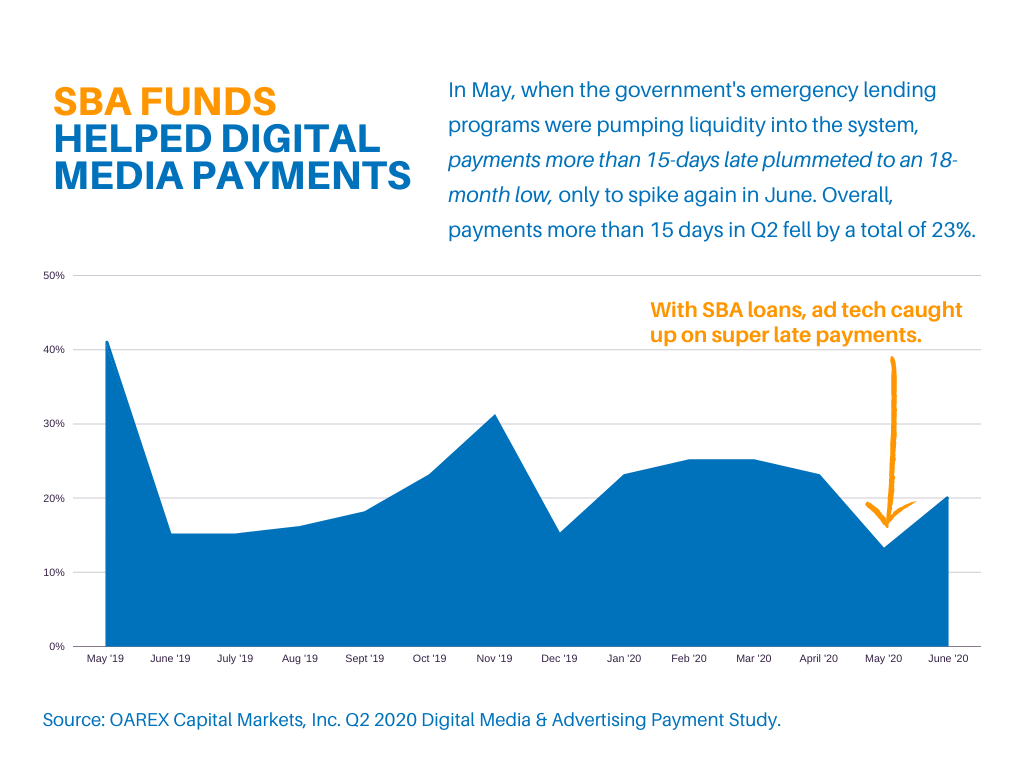 Top Performing Digital Media Debtors
The following debtors paid early 100% of the time.
The following paid early 70% of the time or more:
Tapjoy
Conversant
Facbeook
Dictionary.com
Oath / Verizon
Pubmatic
Toyota Motors
MoPub
Sortable (Snapsort, Inc.)
Unity Technologies
In our report, you can see a full breakdown of debtor performance on page 14. Download for free here.