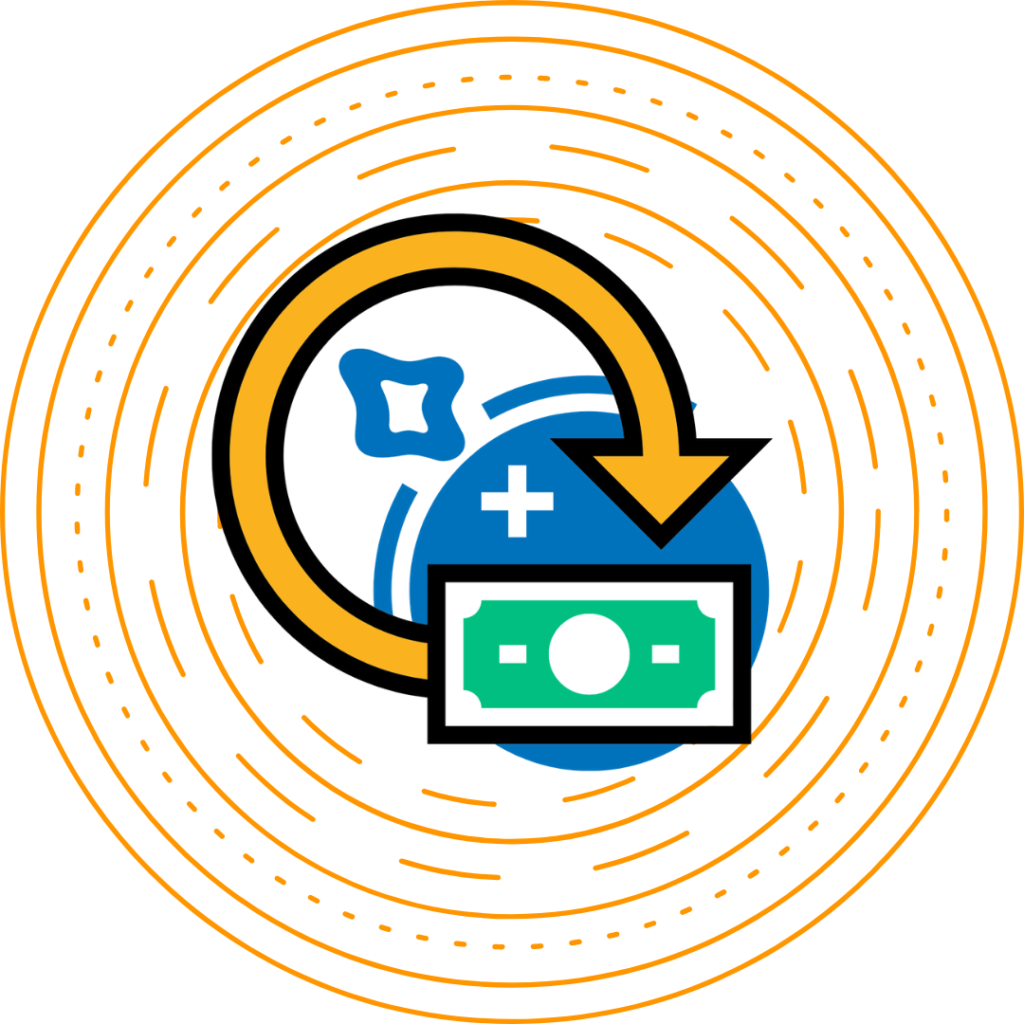 If you're an online seller – selling anything from ad space to physical products – you can exchange your future digital revenue events for upfront capital. Future digital revenue events include digital payouts and digital sales. With the Future Digital Payouts product, online sellers receive capital from sales as they happen, on a daily, weekly, or on-demand basis. With our Future Digital Sales product, sellers receive capital from future sales months before the sales even occur. You might ask, what's the best use case for tapping into future revenue events? Dive in below to see if, how and when future revenue financing is for you. But first, who is it for?
Future Revenue Financing for Online Sellers
Online sellers include any digital based business or individuals that sell any of the following "things":
Ad Space Inventory (i.e. Publishers, Exchanges)
In-App Purchases (i.e. Apps)
Downloads (i.e. UA marketers)
Lead Gen Data (i.e. Affiliates)
Physical Products (i.e. eCommerce)
Software (i.e. B2B or B2C SaaS)
Knowledge (i.e. Courses)
Know-How (i.e. Freelancers)
How does Future Revenue Financing work?
Depending on the future revenue event, users can trade in their earned or unearned revenue events from the future for capital now. Earned revenue events come in the form of a future digital payout, while unearned revenue events come in the form of a future digital sale.

#1 Way to Use Use OAREX: Marketing & Inventory
The two biggest drivers for growth are 1) getting traffic and users to increase your ability to sell more and 2) being able to sell more by having available inventory. We here it so often…
If only I had more money for my marketing.
or
I have a line of customers, I just don't have the inventory.
That's where OAREX comes into play. With future revenue financing online sellers can deploy capital today into winning acquisition campaigns, or buy more inventory. These are the "cost of goods sold" (COGS) on the P&L statement that drive the line item above it (Revenue) higher.
Using OAREX for Marketing
If your goal is marketing, and you wait to get paid for sales that already happened, you probably want to go with the Future Digital Payouts product. Here is why – when you have a hot acquisition campaign, you want to plow as much money into it as soon as possible. While the ROI is there, invest every dollar you can. This is where the payout product comes into play.
Say you earned $1000 in sales yesterday from a hot ad campaign (native, FB, etc.). If tomorrow, you exchange that future payout for capital now, you will receive $800-$900 to reinvest back into that winning ad campaign. This accelerates growth exponentially, until the acquisition campaign runs its course (which it always does!).
Digital & Physical Inventory Financing
Often times you may not even need funds for marketing. If you run an exchange, or a D2C eCommerce store, or rank high on SEO on Amazon, you don't need to spend on marketing. The biggest impediment to your growth is inventory. You want more ad space or product to sell. The more you have on hand, the more you sell. The problem is having the capital on hand to buy more. Customers want your product, but you have none of it (or not enough of it) to sell.
With OAREX, the future revenue financing in the form of a digital sale is your best bet. This enables you to accelerate weeks or months of revenue ahead of time, so you can invest in inventory. The new lift in sales gives you the cash flow to support the payback.
The Top 3 Reasons To Not Use OAREX
If you can negotiate earlier payment terms from your customers (i.e. pay upfront or net 7), then you're better able to match expenses with cash flow, giving you the ability to grow without the need for outside capital. Or if you can negotiate more favorable payment terms to your vendors (i.e. net 60), then you can get inventory upfront, which can be sold, before paying for it. Lastly, if you're big enough and can show profitability on 2-3 years of tax returns, a bank will likely finance your operations. Until then, we're happy to partner and help you scale to that level!