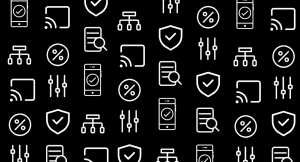 Today we officially joined the Digiday Publisher Partner Coalition. The coalition, founded by our friends over at Duration Media, aims to help digital publishers who have businesses models that have been upended by the recent economic crisis.
Here is how Digiday, also a publisher, describes it:
At Digiday Media, part of our current mission is to help support publishers who have seen their business models upended by the coronavirus. To do so, with the support of the Coalition's founding partner, Duration Media, we have brought together a coalition of our partners who have created resources or special offers for these uncertain times to help publishers get by until we're all out of this together. In every case, and in a range of ways, these offers help publishers increase their revenue and cash positions, or they assist in keeping crucial areas of operation functional.
The partner members of the coalition seek to help publishers increase revenue, cash position and more.
Digiday Publisher Partner Coalition Members
As of this writing, here are the members of the Digiday Publisher Partner Coalition:
Revenue Optimization

– Duration Media, Browsi, Sovrn, System1, Acceptable Ads Exchange, Spot.im, REMIXD, Sortable, IntoWow, CafeMedia, JustPremium, RevContent, Teads, and UplandCXM

Content Distribution

– Daily Motion, oovvuu, AnyClip, Video Intelligence, Reelgood, Ceros, REMIXD, Viafoura, UplandCXM

Brand Safety

– GumGum, Spot.im, Viafoura

Ad Verification

– Confiant

Streaming Monetization

– Brightcove, Ex.co (formerly Playbuzz)

Analytics

– Parse.ly, Adomic, Taboola, Pressboard, Quantcast, Teads

Research

– Adpushup, Teads

User Experience

– PowerInbox, Spot.im, UplandCXM

Finance

– OAREX
OAREX's Offer
We know that during these times, every dollar matters more than ever. As a member of the coalition, we are waiving our underwriting fees on all new deals. The underwriting fees we generally charge are a $250-$500 fee to do background checks, entity searches and the filing and release of a UCC-1 security interest (we do not check credit). We also charge a 1% discount fee, a one-time fee deducted from the capital we send you, only the first time you sell an invoice to OAREX. You can inquire here.
More from OAREX
The #1 Media Buying Tool: Use OAREX to Unlock Cash Flow