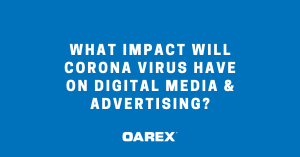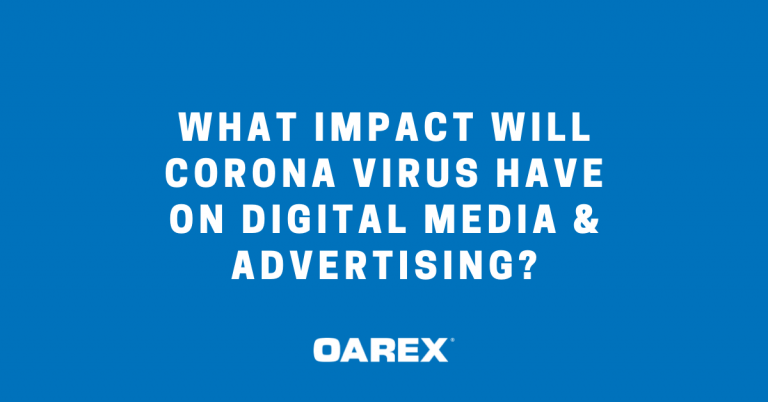 With global quarantines due to coronavirus, lots of industries have stopped in their tracks. Layoffs are happening in the tourism and events space, and airline and cruise stocks are down significantly from the highs. We believe (unfortunately or fortunately, however you view it) that digital media & advertising will benefit from this because internet usage will go up (short-term), but if the situation exacerbates itself, long-term ad budgets will get cut.
Coronavirus: Positive Impact on Digital Media
Italy saw a 70% jump in internet usage after quarantine.
Cloudflare had to quell concerns of the "internet breaking", obviously because of a surge in usage.
Amazon is hiring 100,000 new warehouse workers to keep up with demand
This can only bode well for digital media / ad tech. Additionally….
Ad dollars are committed in January
Lots of clients contacted us saying their agency partners are shifting committed ad dollars to digital spend (vs. traditional). The money has been committed so they have to spend it. As such we have seen no slowdown in demand. But if this progresses into 2021, ad budgets could get cut, which would hurt the industry.
A Negative Impact: Ad budgets get cut during recessions
Qualifying this "prediction" that the industry will do well short-term, the fact that digital media has been shaky lately and this could further exacerbate any industry issues pre-coronavirus. So while it's good short-term,  no industry is immune from something this widespread. Typically during recessions, ad dollars get cut because 1) ad budgets are a product of demand and 2) demand falls off during a recession because consumers have less money to spend on discretionary items. This of course assumes that the quarantine slows down economic activity to a point that the economy falls into a full blown recession.
Mitigate risk with OAREX
Given all the uncertainty, having a partner like OAREX can help you mitigate risk. We can bring certainty to the equation by purchasing your A/R so that you get paid daily, weekly monthly or on demand (instead of waiting 30-120 days).